Menu
We Help You Keep More
of What You Make
Keller & Lebovic is a very different kind of accounting firm. We're not right for everyone, but the businesses and individuals we are right for see a real difference in how much money they get to keep and an improvement in their quality of life.
Whether you're a big business or a small one, an individual with complicated affairs or relatively simple ones, you'll receive the attention you need - when you need it. You will find that our firm makes you our top priority - not just in words, but also in our day-to-day commitment to serving you.
Our office is ready to serve your needs. We can suggest many tax and business strategies to help you succeed. If you have any questions, please call us for a no-charge initial conference or send your questions to us via our feedback form or email.
Thank you for visiting our web site. Please return often for the latest tips on how to keep more of what you make.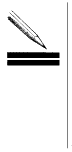 Keller & Lebovic, CPAs
Profitability Consultants
2601 Broadway - Suite 101
Fair Lawn, New Jersey 07410
(201) 797-1966
Fax: (201) 797-3876
Email: info@kellerandlebovic.com