Menu
Firm Profile
At Keller & Lebovic, we help you accomplish your goals because we approach things from a different perspective. While we provide all of the typical tax and accounting services that traditional firms provide, we view them not as your primary need, but as a by-product of solid planning and profitability consulting.
Our goal is to improve your quality of life and maximize not only your income, but how much of it you keep, after taxes.
Our business profitability consulting is goal oriented and works together with business owners to find concrete solutions to business challenges for both the short-term and long-range view.
Open communication is vital to a good client-professional relationship. We want you to feel comfortable asking questions and discussing your concerns at all times. You'll find us good listeners - responsive to your needs and capable of meeting them.
Fees are a function of the time and expertise required for your work. Our goal is to give you value beyond what you pay. With profitability consulting, our fees should be viewed, as an investment, something that will make you money, not cost you money. We encourage you to discuss your investment with us at any time. Our personnel operate as a team to give you the best service at the least possible cost.
Keller & Lebovic, CPAs was established in 1986. Partners, Gary Keller and Alyssa Lebovic are certified in New York and New Jersey and are members of the American Institute of CPAs as well as the state societies of New York and New Jersey. In addition, they service clients in over 20 states.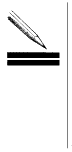 Keller & Lebovic, CPAs
Profitability Consultants
2601 Broadway - Suite 101
Fair Lawn, New Jersey 07410
(201) 797-1966
Fax: (201) 797-3876
Email: info@kellerandlebovic.com