Menu
More Than a Tax Return
We can use your tax return and other information to assist you with other financial matters.
Among the other services we provide are the following:
Business problem solving
Computer selection and use
Business sales and acquisitions
Lease-buy decisions
Business expansion
Real estate sales and acquisitions
Projections, budgets, goals
Retirement planning
Inventory control systems
Equipment purchases and sales
Office systems and controls
Insurance review with your agent
Pension and profit sharing plan considerations
Financial and estate planning
Divorce tax planning
Planning for education expenses
Business succession planning
Please contact us with your questions. You'll see that we do more than just tax returns. We're here to help you succeed in your business and personal finances.
Thank you for visiting our website. Please return often for the latest tips on how to keep more of what you make.
The information contained in this site is general in nature. All attempts have been made to keep it as current as possible as tax laws are constantly being revised. We therefore suggest that you do not act upon this information without consulting a tax professional as your situation may be different or tax laws may have changed.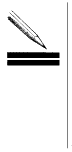 Keller & Lebovic, CPAs
Profitability Consultants
2601 Broadway - Suite 101
Fair Lawn, New Jersey 07410
(201) 797-1966
Fax: (201) 797-3876
Email: info@kellerandlebovic.com